In this article, Shannon Flynn outlines six of the key risks threatening pharmaceutical manufacturers' recovery from COVID-19 in 2021.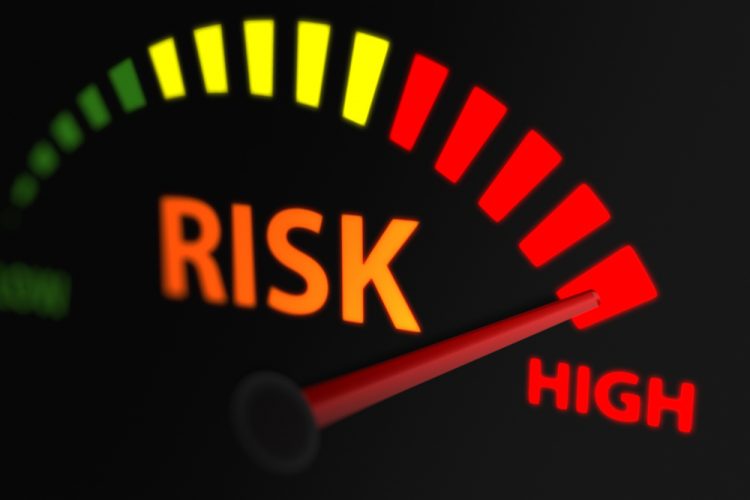 After one of the most chaotic years on record, pharmaceutical manufacturers are on track for recovery in 2021. However, despite recovering consumer confidence — and the end of the pandemic being in sight — the pharmaceutical industry still faces significant risk.
The COVID-19 pandemic exposed weaknesses in the industry's global supply chain and while consumer confidence is recovering, it is nowhere near normal levels just yet. Businesses in the sector are likely to face a number of major risks through the end of the year, six of which — including lower-than-average consumer confidence, pharmaceutical fraud, patent cliffs and growing customer expectations – are outlined below.
1. Reduced demand for prescription medicine
While the end of the pandemic may be in sight, it is not over yet. COVID-19 case numbers are on the rise globally and major outbreaks continue to impact countries like India.
It is likely that we will not even know what recovery will look like until later in the year, when vaccines are more widely available worldwide.
The lingering impacts of COVID-19 will continue to have a serious impact on the industry through the end of the year"
The lingering impacts of COVID-19 will continue to have a serious impact on the industry through the end of the year, in part because reduced consumer confidence means lower than usual demand for pharmaceuticals. In addition, customer purchasing power may remain low as unemployment continues to be a challenge around the world.
For businesses that can weather the last few months of lower-than-average demand, the future looks good. Some industry observers predict the pharmaceutical sector will be back on track for rapid growth, as it was pre-pandemic. With factors such as an aging global population, increased prevalence of chronic conditions and the development of new drug therapies to encourage growth as the pandemic recedes and the economy recovers.
2. Growing competition from generic pharmaceuticals
Upcoming patent cliffs will be bad news for some major pharmaceutical manufacturers, but good news for companies wanting to develop generic pharmaceuticals and consumers in search of lower prices on medicine.
Several major pharmaceuticals will lose US exclusivity this year,1 including Lucentis, which had sales valued at more than $1.6 billion in 2020, and Bystolic, the high blood pressure medication, which had sales revenue of $600 million in 2019.
For major manufacturers, these patent cliffs will pose a significant risk. For the rest of the industry, the effect will likely be significantly disruptive and could open up new opportunities for smaller manufacturers.
3. Pharmaceutical fraud
Pharmaceutical fraud remains a major challenge for the industry — and it was possibly even worse during COVID-19. Industry observers have predicted that misconduct during the pandemic will lead to higher-than-average health care fraud recoveries this year.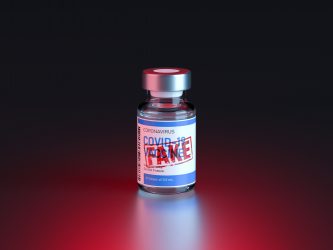 The US Government had already recovered $8 billion by March 16th — with $4 billion coming as part of Purdue Pharma's settlement of various opioid-related lawsuits.2
In the US, there are laws that help to prevent or expose health care fraud,3 like the False Claims Act, which incentivises whistle-blowers to come forward about potential average sales price fraud, clinical trial fraud, good manufacturing practices (GMP) fraud and industry kickbacks.
These laws may have helped reduce the amount of pharmaceutical fraud that occurred throughout the pandemic; however, we are still likely to see major recoveries throughout the year — which could have a significant disruptive impact on the industry at large.
For manufacturers, taking steps to prevent fraud and encourage internal discussions about potentially fraudulent behaviour will help prevent issues with health care fraud.
4.  Rising consumer expectations and difficulties managing brand health
Fraud is bound up with another major risk for the pharmaceutical industry: poor brand health. Pharmaceutical companies are under major scrutiny from customers, meaning brand management may be more important than usual for the rest of the year.
At the same time, consumers are expecting more from the pharmaceutical industry and it is becoming increasingly common for customers to carefully consider the dollar value a medicine provides and shop around when buying medicine.
Pharmaceutical companies will need to manage growing consumer expectations and be prepared to respond to brand crises throughout the year — like issues that may arise as supply chains continue to be disrupted by COVID-19.
5. Data breaches and other cybersecurity threats
As consumer data is becoming more valuable, the number of cyberattacks is also increasing.
Pharmaceutical companies are especially vulnerable to cybersecurity threats. According to IBM's 2020 Cost of a Data Breach Report, cyberattacks cost the industry more than $5 million last year,4 making it the fourth most-impacted industry, just behind health care, energy and finance.
On the manufacturing side, increased use of internet-connected manufacturing technology — such as industrial IoT sensors — may make manufacturing facilities more vulnerable to attack.
As cyberattacks become a more serious threat to the industry, investment in cybersecurity will need to increase. Companies will also need to implement better cybersecurity policies in the office and for remote workers, or run the risk of a costly data breach. Investments in IoT security may also be necessary for adopters of the technology.
6. Supply chain disruptions
While global pharmaceutical supply chains did not collapse under the pressure of COVID-19, the pandemic revealed serious weaknesses in pharmaceutical logistics.
The lean supply chains the industry cultivated over the past decades are not resilient to sudden shocks or issues with production caused by events like a pandemic. As a result, long manufacturing lead times and unpredictable demand are likely to cause problems through the end of the year.
The supply chain may also be vulnerable to intentional disruption by cybercriminals. Moreover, poor visibility and transparency in the supply chain may make a number of these challenges worse.
How manufacturers may need to adapt in 2021
While a return to normal may be in sight, pharmaceutical manufacturers will face significant risks through the end of the year.
Fragile global supply chains, increased incidences of health care fraud and weak demand will all pose challenges for manufacturers. As will the rising number of cyberattacks may pose issues for manufacturers — especially those that invest heavily in innovative manufacturing technology.
Managing these risks will likely be essential to business success in 2021.
About the author
Shannon Flynn writes articles about news and updates in medical technology, as well as writing content at ReHack Magazine where she is Managing Editor. She also contributes to a number of other blogs on topics such as healthcare IT, cybersecurity, patient security and more.
References